To hear Judith Paul tell her life's story is like listening to someone describe last night's football game: notable, but not exactly exciting. Chock full of characters and milestones, but just another ordinary event. But let me assure you that the story of Ms. Paul's journey from a village in Haiti to suburban Columbus, Ohio is far from ordinary. Her humility masks a quite remarkable narrative.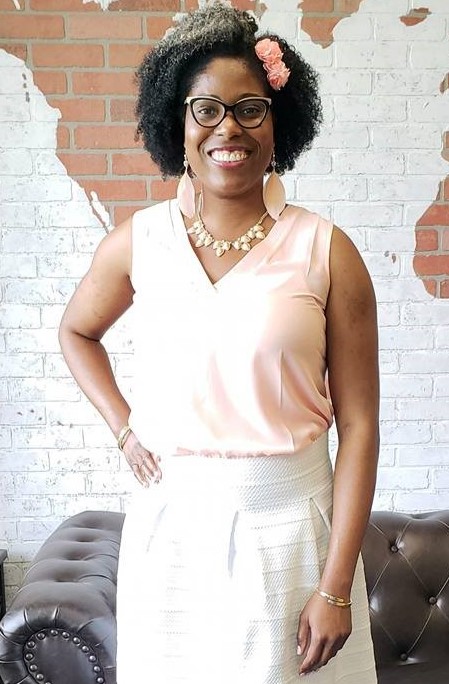 When she was just a few days shy of 19 years old, Judith Paul gathered up a suitcase worth of belongings and boarded a plane from Haiti to New York, bound to re-unite with parents who'd already been in America for years. Her father emigrated in the late 70s and her mother joined him a few years later. The plan, as I'm sure you can imagine, was for the parents to eventually send for their children to make the move and form a family unit in America in hopes of a better life.
That plan – one as old as America itself – didn't work as imagined for the Paul family. Through a pattern of abuse and abandonment, Ms. Paul eventually found herself living with family friends. And then, due to the strict culture of her native Haiti around an unmarried, unrelated woman living with men, the family friend became a friend of a friend and then that person's friend and then, finally, all of that moving around made New York untenable.
Ms. Paul, as she was bouncing from spare room to spare room in New York, sleeping on floors and couches or wherever her 6-foot 1-inch frame would fit, always kept a steadfast eye on her future and was attending school in pursuit of a nursing degree – a career she'd always wanted. "My family taught me to always value education," she recalls.
At first in Manhattan and then after she moved to Columbus, with another friend of a family friend, she was relentless in her pursuit of education, enrolling at Columbus State Community College even though she was unable to secure financial aid because of residency requirements.
After a few months in Ohio, time spent working at a local Meijer store while attending school and getting settled into her very own apartment on the southeast side of Columbus. Ms. Paul used what little money she could spare to shop at Goodwill and ReStore to build a home for herself – the semblances of the American Dream coming together.
Even the journey through community college was full of fits and starts for Ms. Paul. After establishing residency in Ohio – a 2-year requirement at the time – she was able to afford to take more than one class per semester in pursuit of her associates degree. But then, another barrier: the English language. Though she'd been in America for some time and had been living, working, and attending school with Americans, Ms. Paul was still struggling to speak English. But, through perseverance and job changes to Grant Medical Center and then the Ohio State Wexner Medical Center, the language became easier to speak. And finally, after several years of taking one or two classes per semester while working full time, Ms. Paul graduated from Columbus State with her prized associates nursing degree.
But for Judith Paul that was just the beginning. Her commitment to learning didn't stop there, though. She's continued her life-long education with degrees and certifications, including graduating from the University of Phoenix with a BSN in 2019.
After her time working at Ohio State and then at Mount Carmel Heath, where she says she finally began to make "good money," Judith Paul landed a position as with the Department of Veterans Affairs. "I just want to give back to the country that has given me so much," says Ms. Paul. "I've been truly blessed since I arrived here."
Judith is a joy to talk to, not betraying the fact that she has overcome insurmountable odds for everything she has. She has the most positive disposition imaginable and clearly is a very social person with a smile that glows and an infectious laugh. Ms. Paul's optimism and positivity come from her faith, which she'll tell you is a very big part of her life and something that she doesn't discount as a key factor in her story. Many of the connections and friends she's made in Ohio – the ones that helped her in immeasurable ways – have come through her membership in church.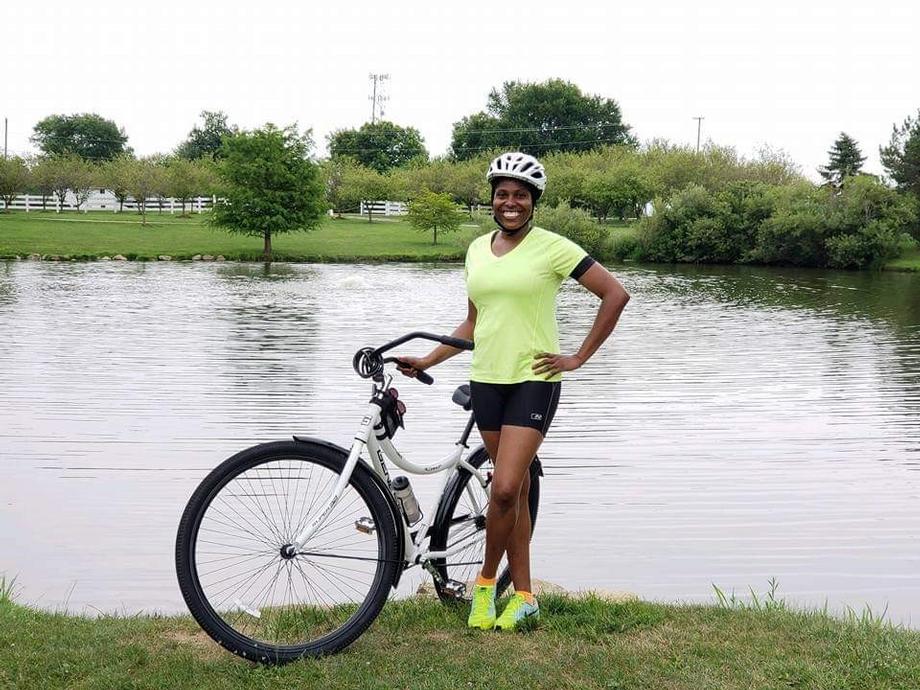 When she's not working or learning, Ms. Paul enjoys spending time with friends, though this has become more difficult in the days since Covid-19. Never one to be deterred, though, Judith makes up for the lack of in-person socialization by talking on the phone. "I just love to talk with my friends," she says.
Judith never misses an episode of Jeopardy, but also makes time to exercise – walking around her neighborhood or biking on one of the many paths around Dublin, the Columbus suburb she's called home for a while now.
When asked about her future, she demurs. She notes, though, that she'd like to continue serving the community in her retirement, she enjoys volunteering with geriatrics and underserved populations. Though she doesn't have any specific plans for retirement – it's a ways off, after all – Ms. Paul wants to live her best life and do things that will reflect that: travel, be social, preserve her health. "There is no retirement without health," she says.
Along her journey from immigrant to investor, Ms. Paul came to be a client at Worthington Wealth Management through the referral of one of her close friends. She's since come to view Dan as a trusted advisor who, she says, allows her to sleep "without bad dreams."
When asked if there's anything about New York, or even Haiti, that she misses, Ms. Paul quickly shakes her head. And then corrects herself: "The food," she says. "I love food."
Judith Paul came to America with relative nickels in her pocket and no plan other than to build a better life for herself. After more than 20 years, repeated unimaginable setbacks, and the persistence to work through anything, she's reached a place in life that she calls comfortable. And though the work and learning and saving journey will continue, she's accumulated an inspiring amount of non-material wealth along the way.